SolutionBackup VisualStudio Addin
Warning, JavaScript is disabled!
JavaScript is not available, maybe because you disabled it globally into your browser settings or you are using an addon like NoScript.
We do not have any dangerous JavaScript running here.
Please enable JavaScript; if you're using NoScript this image will help you adding CoolSoft to your whitelist.
Thanks for your comprehension and enjoy CoolSoft.
SolutionBackup is a VisualStudio® 2003/2005/2008 addin which allows to create a ZIP backup of your current solution.
The backup will contain only projects source files, excluding .DLL, .EXE, .OBJ, etc.
Creating a backup of current solution is easy, and it's done directly inside VisualStudio:
right-click on the solution and select "Backup solution...".
SolutionBackup main dialog appears, showing files which will be included in backup.
Here you can choose a new backup filename/folder.
Just press Backup to start.
Compared to the creation of a standard ZIP of the solution folder, SolutionBackup has these pros:
SolutionBackup includes only source and embedded files of each project, required for its compilation;
compiler generated files are excluded (EXE, DLL, OBJ, PDB ed ILK).
backup is created directly inside VisualStudio, no need to restart IDE breaking development.
non need of external compression tools, like WinZip or WinRar.
With SolutionBackup it's easy to create a backup of your solution on a regular basis or before starting a deep change on your solution, making it possible to undo all of the changes in one easy step.
Coming soon:
...other features suggested by users like you!
Credits:
My thanks to icsharpcode.net guys for their great #ziplib library.
Version history
ver. 2.0.0  (2008-06-17)
First .NET 2.0 version, targeting both VisualStudio 2005 and VisualStudio 2008
ver. 1.0.0  (2005-10-10)
After some positive feedbacks from my bug-testers, I decided to release first official 1.0 version.
ver. 0.9.4  (2005-08-01)
SolutionBackup now manages correctly projects which are outside solution-file folder. Projects on different drives cannot be backed up due to a ZIP file limit (can't store drive info within ZIP archive).
Runtime error reports "AutoZIP" as being the program which generates the error, now changed to "SolutionBackup" (damned Cut&Paste...).
ver. 0.9.3  (2005-07-09)
Each file existance is checked before adding it to file-list.
Added error handling when preparing EMail message.
ver. 0.9.2.1  (2005-07-08)
- file <projName>.<projExt>.user does not exist in VC++ projects, causing a runtime error during backup.
(thanks to Glenn Symons for this bug report)
ver. 0.9.2  (2005-07-08)
Setup created with InnoSetup (--> 0.9.1) experienced some problems on certain conditions, giving COM errors and faulty COM registration.
Setup is now created with WindowsInstaller. (thanks to Glenn Symons for this bug report)
 
Download
SolutionBackup_2.0.0.zip
Release date
2008-Jun-17
SHA1
55ee03490d334374f79e6bab59701c909fe55a8c
Size
592,575 bytes
MD5
7c3542178dc34de70592364b872de8be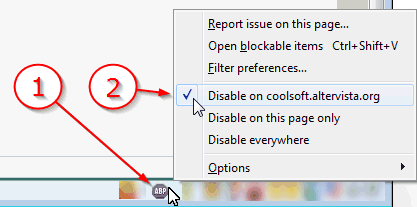 Warning, advertise blocker detected!
Advertising images can't be shown, probably due to an advertisement blocker plugin installed into your browser (like Adblock Plus for Firefox or Simple Adblock for Internet Explorer) and/or JavaScript disabled.
CoolSoft is supported by donations and a few (and non-intrusive) banners.
Please disable ad blocking for this website and enable JavaScript. If you're using Adblock for Firefox, this image will help you adding CoolSoft to your whitelist.
Thanks for your comprehension and enjoy CoolSoft.
Close